Fire Department Job Listing by State
Below is our massive list of firefighter job listings in each state. The links are to fire department home pages, application pages, or human resource pages for each city. We are constantly adding new links and many departments announce openings multiple times per year. These links are kept as up to date as possible. Each employer is listed alphabetically by State.
Finding a department that is hiring is just the first step.  You will need to prepare for the competitive written test and oral interview.  Check out our firefighter entrance exam prep guide.  It walks you through every step of the hiring process; from the application, written exam, physical ability test, psychological exam, medical exam, and oral interview.  It includes a 150 question firefighter entrance exam, and 40 interview questions.  It is a comprehensive guide to help you find a job as a firefighter.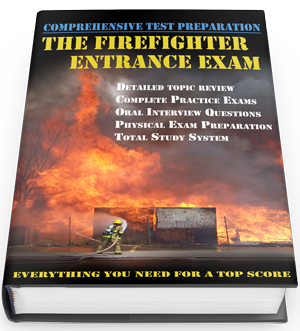 Here is our job listing for firefighter jobs in the United States.
ALABAMA FIREFIGHTER JOBS
ALASKA FIREFIGHTER JOBS
ARIZONA FIREFIGHTER JOBS
ARKANSAS FIREFIGHTER JOBS
CALIFORNIA FIREFIGHTER JOBS
COLORADO FIREFIGHTER JOBS
FLORIDA FIREFIGHTER JOBS
GEORGIA FIREFIGHTER JOBS
ILLINOIS FIREFIGHTER JOBS
KANSAS FIREFIGHTER JOBS
KENTUCKY FIREFIGHTER JOBS
MASSACHUSETTS FIREFIGHTER JOBS
MONTANA FIREFIGHTER JOBS
NEBRASKA FIREFIGHTER JOBS
NEW MEXICO FIREFIGHTER JOBS
NEVADA FIREFIGHTER JOBS
NEW YORK FIREFIGHTER JOBS
NEW YORK FIREFIGHTER JOBS
OKLAHOMA FIREFIGHTER JOBS
Oklahoma City FD,
Tulsa FD,
Jenks FD,
Stillwater FD,
Norman FD,
Cushing FD,
Cleveland FD ( small department.)
Moore FD,
Sand Springs FD,
Owasso FD,
Sapulpa FD,
Lawton FD,
Enid FD,
Edmond FD,
Choctaw FD,
Broken Arrow FD,
Muskogee FD.
Mid West City FD,
OREGON FIREFIGHTER JOBS
TEXAS FIREFIGHTER JOBS
UTAH FIREFIGHTER JOBS
VIRGINIA FIREFIGHTER JOBS
WASHINGTON FIREFIGHTER JOBS
WISCONSIN FIREFIGHTER JOBS
NATIONAL FIREFIGHTER JOBS